Welcome Guest, Not a member yet?
Why not sign up today and start posting on our forums.
EVENT Technicality International Edition December 7th!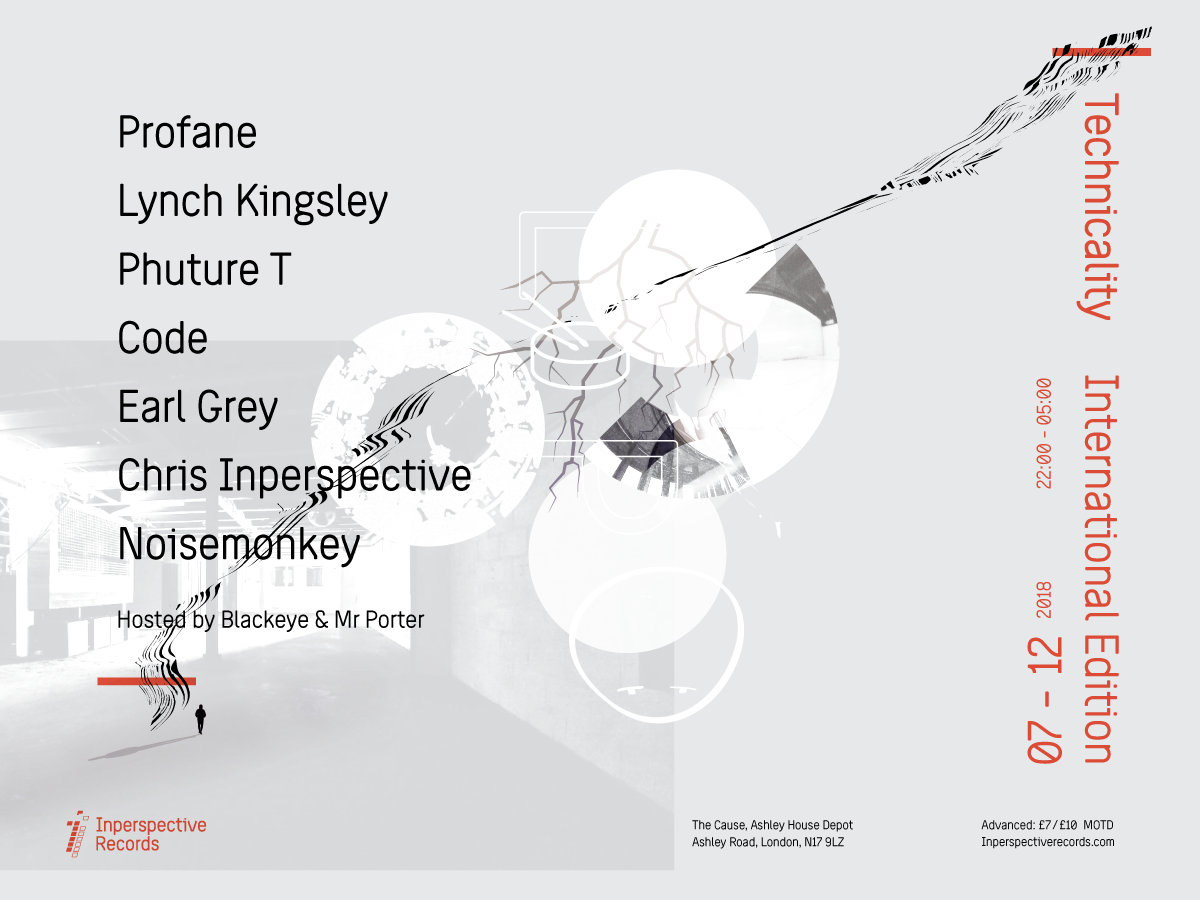 Line-up
Profane 
Lynch Kingsley 
Phuture T
Code
Earl Grey
Chris Inperspective 
Noisemonkey
Hosted by 
Blackeye
Mr Porter
2100-0500
7th December 2018
The Cause - Ashley House Depot, Ashley Rd, London N17 9LZ
Technicality is back, back with an incredible lineup of International artists and DJ's from across the globe.
Expect the purest, most underground, experimental D&B and Jungle that you know Technicality provides.
All set in the amazing new purpose built art space, boasting a fantastic sound system, excellent location and unique atmosphere. This is not to be missed.
https://inperspectiverecords.bandcamp.co...ember-2018
You should
This is awesome, just like in the old days!
Music critic for the Tally Ho
Statto should attend
Music critic for the Tally Ho
2100-0500 is pretty much my entire sleeping time
Like Statto, I think DJ and the idea of the night is decent. I just won't go. Too much anxiety and expense created.
Best I can do is intend a Technicality lucid dream. It won't be any skin off Chris nose anyway.