RELEASE OUT NOW: CAVERNOUS SPACE & MADE IN RUSSIA - VOYAGE ACROSS THE UNKNOWN EP (OmniEP212)
13th September 2020, 08:24
Cavernous Space & Made in Russia
are back and have just commenced the launch sequence for a voyage to the deepest regions of space.
Featuring 5 tracks of epic deep drum and bass, this is another timeless release of atmospheric sounds. Expect tight grooves, washes of analogue and celestial pads as each tracks propels the listener further into the glorious cosmos.
Cavernous Space and Made in Russia
are regulars on the label, and it's not hard hear why.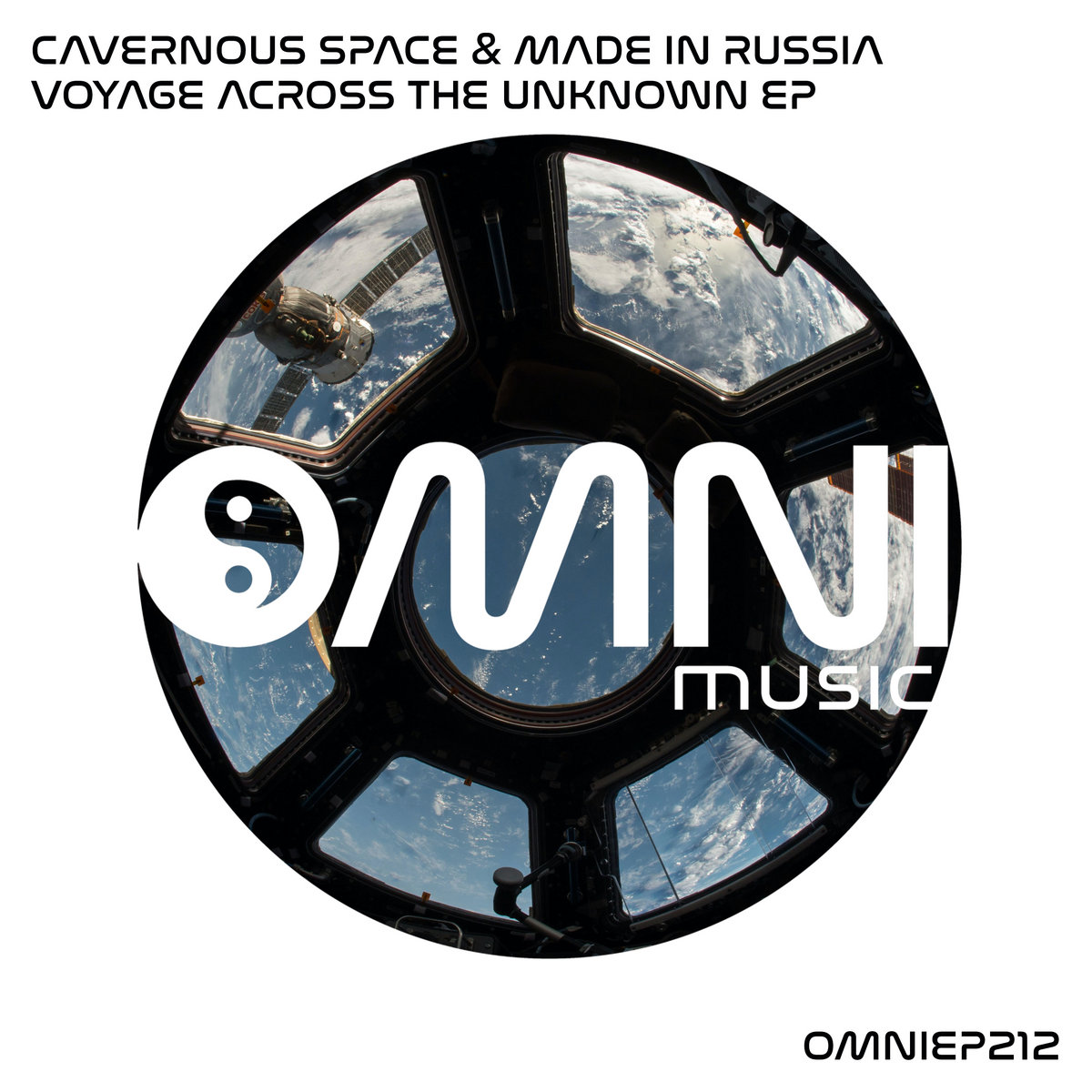 https://soundcloud.com/omnimusicuk/out-n...-omniep212
Available now from:
https://omnimusic.bandcamp.com/album/voy...unknown-ep
https://www.junodownload.com/products/ca...731489-02/
http://classic.beatport.com/release/voya...ep/3086717
19th September 2020, 09:57
Amazing release Chris, really.
Props to the artistes.
Really Covert Operations reminiscent.
Track 1 beats ultra crisp, track 2 so laid back, the MIR piece very interesting to be sure, track 4 Shack Up breakbeat combo inspired...even with 4 quality tracks this would be a winner. Atmospherics, tech funk, techmospherics...lovely.
Considering sending £ to DL.
20th September 2020, 07:27
20th September 2020, 09:37
Dun' worry Chris boy, I wouldn't not buy it - track 5 is a peach!
Might even be the best of the lot.
I needed to make sure I cleared more than 500mb of space on my dual TB HD. Each drive has a terabyte of bandwidth, the external has 1.83TB. I have many .wav files I no longer need (because they are uploaded)
so things are easy if I search for "wav" on my Data drive. Then I prune, prune, prune away
In total I have over 5TB of files on my systems.
Most of it, is all mine
no good to anyone else who doesn't like herky-jerky FL! Luckily peeps like you do. But that's another thing.
Are you still shoehorning the Ohm Series downtempo into Omni EPs? I might have something archived for you in a month or so!
20th September 2020, 10:41
I think the Ohm Series stuff has reached a natural end to be honest, there wasn't enough interest or sales
20th September 2020, 14:18
Yes that sounds about right. As Statto said to The Wire, "once a scene (ed. or cause) reaches critical mass, creative force inevitably worsens, causing those who loved experimentation (ed. or any kind of altruism and weirdness) to look harder for it. Furthermore, they have to look in the right place".
I think you did something very good with the Ohm Series
It opened a lot of doors for me anyway, and it was brilliant to collaborate with you. But I have no doubt that Omni stuff will sell reasonably as labels go, sticking to what it does the most.