Welcome Guest, Not a member yet?
Why not sign up today and start posting on our forums.
DBMDS004 - Ojah - Lion Dub
http://www.digibeatmusic.org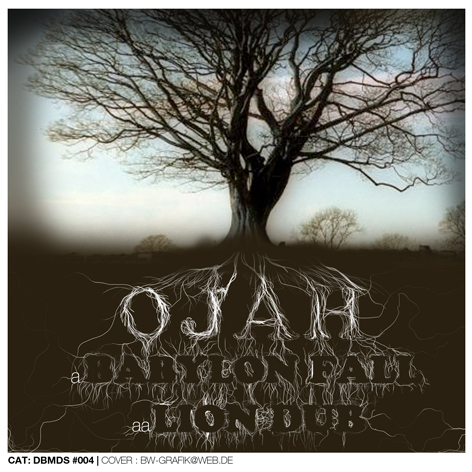 Download : --->
http://nsf.dnb-music.com/DBM/dbmds004.rar
http://www.digibeatmusic.org
OJAH INFO :
Ojah is a dub & dubstep producer from Spain (now living in London) whose music has been described as "bass driven meditation"
Playing live sets of exclusively own tunes and dubplates since 2008, has played in UK, Germany and Spain, in nights like Dubwars, Dubscover and Renegades and places like Cafe1001, Gramaphone, Public Life, various warehouses and squat parties....
He has also started own future dub & dubstep label Alchemy Dubs in 2009
Dubstep releases :
Dubkraft - cinematik dubstep vol.2
Dubkraft - Iber-funk
Dubforce recs . - If I dont smoke herb
Alchemy Dubs - ALDU001
Digibeat music - babylon fall
Lafamille music - hotdrop it's a remix ting
http://www.myspace.com/ojahproducer
Some download freebies....
Marcy Playground - Good times (Ojah dubstep remix) :
http://www.megaupload.com/?d=2T8YO19X
Hotdrop - Ojah's rub a dubstep remix
http://rapidshare.com/files/224343855/_l...20kbps.rar
Enjoy
Artwork by
bw-grafik@web.de
!!!
Download the entire release as 320kbps mpfree from
http://www.digibeatmusic.org
and show some love
_\|/_ Need Some Fuck | DiGiBeAtMuSiC | DuBlAtElEt | ExEgEnE _\|/_
Thanks, as always
will check it out!
euphony Wrote:
+1
beatssauce
could've told me!
artwork IS sick.
Bit of new digibeatmusicdubstep people?
Statto Wrote:
_\|/_ Need Some Fuck | DiGiBeAtMuSiC | DuBlAtElEt | ExEgEnE _\|/_