Welcome Guest, Not a member yet?
Why not sign up today and start posting on our forums.
[SRBEDigi017] Jaxx & Mythz – Rainy Daze EP
25th December 2012, 14:17
.
[SRBEDigi017] Jaxx & Mythz – Rainy Daze EP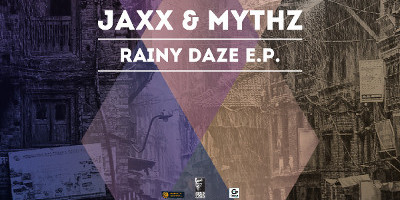 JAXX & MYTHZ – RAINY DAZE EP
ITS ON THE LOOSE…like a silverback gorilla on the prowl or an antic rugged war chariot hunting down the enemy…Yes introducing to you the newest members of the SRBE family
Its the sounds of the uk cappos JAXX & MYTHZ.
Debut on SRBE this five track masterpiece RAINY DAZE E.P. (incl Rainy Daze Phantom Warrior remix) underlines our comprehension of "jump up" dnb, altho as you know, we dont give a f*** about genres. Never loosing the dark and haunting side to Drum&Bass music these tunes are guranteed floor fillers and thrillers.
Distributed by Cygnus Music UK from 31st Dec 2012 on.
NOW AVAILABLE AT


BEATPORT
|
JUNO DOWNLOAD
Rainy Daze EP
01
Jaxx
&
Mythz
- Rainy Daze
02
Jaxx
- Jah Gyal
03
Jaxx
- Life
04
Jaxx
&
Mythz
- Lost Souls
05
Jaxx
&
Mythz
- Rainy Daze (
Phantom Warrior
Remix)
check
Soundcloud
SilbaRueckenBeatz Entertainment
on
beatport
|
juno
|
facebook
|
myspace
|
soundcloud
|
mixcloud
|
discogs
|
rolldabeats
srbe.org
|
silbarueckenbeatz.org