Categories
Latest Threads
oh come on then Top Ten Anythings Post em Ere
Subvert Central 40 Replies
strike, 27th October 2002, 12:35

top ten list of any description,

heres my current one.

1.roast dinner (aberdeen angus boeuf)
2.new series of the office
3.beat jam sessions - still fresh in my mind
4.the two new ultraviolet tracks.. oh my
5.falcon beer

6.lovely sticki icky boom boom malicky ganja
7.subvert central
8.new streetbeats website
9.riverdrive rmx
10.the vast array of smilies available on this forum.
Open Thread

I'm a welshman
Subvert Central 4 Replies
nerve

, 27th October 2002, 11:21

welshy inside the ride !!!!

did anyone else act like a complete tool like myself today and arrive an hour early for z-no rehearsals because they forgot about the clocks??


:lame :smasher :bang :shitme
Open Thread
Shizer !!!
Subvert Central 7 Replies
subvert, 27th October 2002, 10:32

Damn

I just realised teh clocks have gone back and its not 10:30 now, but 9:30 and I didnt get out of bed at 10, but at 9.......

odd. today is a strange day.....


Open Thread
seasonal greetings to teh Zinga
Subvert Central 5 Replies
strike, 27th October 2002, 09:51

bit blowy outside hey schun?

glad to see you in our diocese .
Open Thread
Bilderberg..........BE AWARE.
Subvert Central 7 Replies
strike, 27th October 2002, 09:45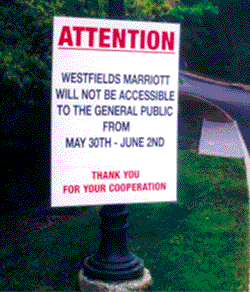 the 50th bilderberg meeting will be held in chantilly, virginia, u.s.a., 30 may-2 june 2002. among other subjects the conference will discuss terrorism, trade, post crisis reconstruction, middle east, civil liberties, us foreign policy, extreme right, world economy, corporate governance.
approximately 120 participants from north america and europe will attend the discussions. the meeting is private in order to encourage frank and open discussion.

bilderberg takes its name from the hotel in holland, where the first meeting took place in may 1954. that pioneering meeting grew out of the concern expressed by leading citizens on both sides of the atlantic that western europe and north america were not working as closely as they should on common problems of critical importance. it was felt that regular, off-the-record discussions would help create a better understanding of the complex forces and major trends affecting western nations in the difficult post war period.
the cold war has now ended. but in practically all respects there are more, not fewer, common problems - from trade to jobs, from monetary policy to investment, from ecological challenges to the task of promoting international security. it is hard to think of any major issue in either europe or north america whose unilateral solution would not have repercussions for the other.
thus the concept of a european-american forum has not been overtaken by time. the dialogue between these two regions is still - even increasingly - critical.

what [check out this sentence
] is unique about bilderberg as a forum is the broad cross-section of leading citizens that are assembled for nearly three days of informal and off-the-record discussion about topics of current concern especially in the fields of foreign affairs and the international economy; the strong feeling among participants that in view of the differing attitudes and experiences of the western nations, there remains a clear need to further develop an understanding in which these concerns can be accommodated; the privacy of the meetings, which has no purpose other than to allow participants to speak their minds openly and freely.
in short, bilderberg is a small flexible, informal and off-the-record international forum in which different viewpoints can be expressed and mutual understanding enhanced.

bilderberg's only activity is its annual conference. at the meetings, no resolutions are proposed, no votes taken, and no policy statements issued. since 1954, forty-nine conferences have been held. the names of the participants are made available to the press. participants are chosen for their experience, their knowledge, and their standing; all participants attend bilderberg in a private and not an official capacity.
there are usually about 120 participants of whom about two-thirds come from europe and the balance from north america. about one-third are from government and politics, and two-thirds from finance, industry, labor, education, communications.

participants have agreed not to give interviews to the press during the meeting. in contacts with the news media after the conference it is an established rule [ref. chatham house rule] that no attribution should be made to individual participants of what was discussed during the meeting.

there will be no press conference. a list of participants is appended.


strictly confidential
bilderberg meetings
chantilly, virginia, u.s.a.
30 may - 2 june 2002

final list of participants

honorary chairman
davignon, etienne
vice chairman, société générale de belgique

[please use facilities such as namebase.org to research these people for me - thanks tony]
usa allaire, paul a. - former chairman and ceo, xerox corporation

cdn baillie, a. charles - chairman and ceo, td bank financial group

gb balls, edward - chief economic advisor to the treasury

p balsemão, francisco pinto - professor of communication science, new university, lisbon; chairman of impresa, s.g.p.s.

f belot, jean de - editor-in-chief, le figaro

usa bergsten, c. fred - director, institute for international economics

n bernander, john g. - director general, norwegian broadcasting corporation

cdn black, conrad m. - chairman, telegraph group ltd.

int bolkestein, frits - commissioner, european commission

p borges, antónio - vice chairman and managing director, goldman sachs

usa boyd, charles g. - president and ceo, business executives for national security

f castries, henri de - chairman of the board, axa

e cebrián, juan luis - ceo, prisa (el pais)

f collomb, bertrand - chairman and ceo, lafarge

ch couchepin, pascal - federal councillor; head of the federal department of economic affairs

gb dahrendorf, ralf - member, house of lords; former warden, st. antony's college, oxford

usa dam, kenneth w. - deputy secretary, us department of treasury

gr david, george a. - chairman of the board, coca-cola h.b.c. s.a.

usa david-weill, michel a. - chairman, lazard frères & co.

tr dervis, kemal - minister of economic affairs

usa deutch, john m. - institute professor, mit

usa dinh, viet d. assistant attorney general for office of policy development link to him

usa donilon, thomas e. - executive vice president, fannie mae

i draghi, mario - vice chairman and managing director, goldman sachs international [chairman of the deputies of the group of ten, bank of international settlements]

usa eizenstat, stuart - covington & burling

dk eldrup, anders - chairman of the board of directors, danish oil & gas consortium

usa feldstein, martin s. - president and ceo, national bureau of economic research

p ferreira, elisa guimarães - member of parliament, former minister of planning

usa foley, thomas s. - partner, akin, gump, strauss, hauer & feld

int fortescue, adrian - director general, justice and internal affairs, european commission

cdn frum, david - american enterprise institute; former special assistant to president bush

f gergorin, jean-louis - executive vice president, strategic coordination, eads

usa gigot, paul a. - editorial page editor, the wall street journal

usa greenspan, alan - chairman, federal reserve system

nl groenink, rijkman w.j. - chairman of the board, abn amro bank n.v.

a gusenbauer, alfred - member of parliament; chairman, social democratic party

nl halberstadt, victor - professor of economics, leiden university; former honorary secretary general of bilderberg meetings

usa hills, carla a. - chairman and ceo, hills & company, international consultants

usa hoagland, jim - associate editor, the washington post

usa hubbard, allan b. - president, e&a industries

usa hutchison, kay bailey - senator (republican, texas)

b huyghebaert, jan - chairman, almanij n.v.

d ischinger, wolfgang - ambassador to the us

usa james, charles a. - assistant attorney general for antitrust

usa johnson, james a. - vice chairman, perseus, l.l.c.

usa jordan, jr., vernon e. - managing director, lazard frères & co. llc

usa kissinger, henry a. - chairman, kissinger associates, inc.

nl kist, ewald - chairman of the board ing n.v.

nl kleisterlee, gerard j. - president and ceo, royal philips elecronics

d kopper, hilmar - chairman of the supervisory board, deutsche bank ag

usa krauthammer, charles - columnist, the washington post

usa kravis, henry r. - founding partner, kohlberg kravis roberts & co.

usa kravis, marie-josée - senior fellow - hudson institute inc.

ch kudelski, andré - chairman of the board & ceo, kudelski group

usa lafalce, john j. - congressman (democrat, new york)

usa leschly, jan - chairman & ceo, care capital llc

f lévy-lang, andré - former chairman, paribas

b lippens, maurice - chairman, fortis

usa mathews, jessica t. - president, carnegie endowment for international peace

usa mcauliffe, terry - chairman, democratic national committee

usa mcdonough, william j. - president and ceo, federal reserve bank of new york

e miguel, ramón de - secretary of state for foreign affairs

usa mitchell, andrea - chief foreign affairs correspondant, nbc news

f moïsi, dominique - deputy director, french institute of international relations

f montbrial, thierry de - director, french institute of international relations

usa moskow, michael h. - president, federal reserve bank of chicago

n myklebust, egil - chairman, norsk hydro asa

fin ollila, jorma - chairman of the board and ceo, nokia corporation

tr özaydinlí, bulend - ceo, koç holding a.s.

int padoa-schioppa, tommaso - member of the executive board, european central bank

gr papahelas, alexis - foreign policy columnist. to vima

usa pearl, frank h. - chairman and ceo, perseus, l.l.c.

usa perle, richard n. - resident fellow, american enterprise institute for public policy research

d polenz, ruprecht - member of parliament, cdu/csu

usa prestowitz, jr., clyde v. - president, economic strategy institute

usa racicot, mark - chairman, republican national committee

usa raines, franklin d. - chairman and ceo, fannie mae

a randa, gerhard - chairman and ceo, bank austria ag

usa rattner, steven - managing principal, quadrangle group llc

cdn reisman, heather - president and ceo, indigo books and music inc.

usa rockefeller, david - member, jp morgan international council

e rodriguez inciarte, matías - executive vice chairman, banco santander central hispano

gb roll, eric - senior adviser, ubs warburg ltd.

usa rose, charlie - producer, rose communications

f roy, olivier - university professor and researcher, cnrs

usa rumsfeld, donald h. - secretary of defense

tr sanberk, özdem - director, turkish economic and social studies foundation

d schrempp, jurgen e. - chairman of the board of management, daimlerchrysler ag

d schulz, ekkehard - chairman, thyssenkrupp ag

f schweitzer, louis - chairman and ceo, renault s.a.

dk seidenfaden, tøger - editor-in-chief, politiken

f seillière, ernest-antoine - chairman and ceo, cgip

rus shevtsova, lilia - senior associate, carnegie moscow center

usa siegman, henry - council on foreign relations

usa soros, george - chairman, soros fund management

usa steinberg, james b. - vice president and director, foreign policy studies program

n stoltenberg, jens - leader of the opposition (social democratic party)

usa summers, lawrence h. - president, harvard university

irl sutherland, peter d. - chairman and managing director, goldman sachs international; chairman bp amoco

fin taxell, christoffer - president and ceo, partek oyj

usa thoman, g. richard - senior advisor, evercore partners inc.

usa thornton, john l. - president and co-ceo, the goldman sachs group inc.

fin tiilikainen, teija h. - director of research, centre for european studies

s treschow, michael - chairman, ericsson

f trichet, jean-claude - governor, banque de france

ch vasella, daniel l. - chairman and ceo, novartis ag

usa vink, lodewijk j. r. de - chairman, global health care partners; credit suisse first

a vranitzky, franz - former federal chancellor

s wallenberg, jacob - chairman of the board, skandinaviska enskilda banken

cdn whyte, kenneth - editor, the national post

gb williams, gareth - leader, house of lords; member of the cabinet

int wolfensohn, james d. - president, the world bank

d zumwinkel, klaus - chairman of the board of management, deutsche post ag
[img][/img]
Open Thread