fao all subvert headz...bimma is back
yeah but check this i was blup blup bluping with marcus intalex and fanu comes up and says bimma is da nanga blup blup blup....getmegetmegetme bread and dripings and then macc says that is wicked...proppa change the scene innit boy wonder....these licks will change your life mate dj fracture said that propper heavyheavyheavyHEAVYHEAVY these licks are proppa choppage and this is yeah but no but drumfunk and amen think break this is wicked I AM WICKED me an equniox just chillin...smokin ghuy seen is this wicked am i wicked getmegetmegetme HEAVY blupblupblupHEAVY ROFL more drums and yeah but no but this is cut like a butcher sweet like vimto bread and dripings mancmancmanc and then hypey said bimma is blupblupblup and then me and my boys did BARE ecki and then we were raving yeah but no but head nodders...drugs are wank am i wicked this is wicked subverts bare heads innit ghuy then chris inperspectiuve says OI OI bimmer rim rim rimmer dim dim dimmmer blup blup blup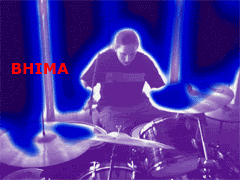 Beebe Wrote:heh
just stoned
talking shit
heh
i don't get it?
[Insert signature here]
Don Cherry Wrote:Every human is blessed in her or his life with one love (passion), no matter how long it may last. This Absolute love will last in one's heart and soul forever.
bimma Wrote:yeah but check this i was blup blup bluping with marcus intalex and fanu comes up and says bimma is da nanga blup blup blup....getmegetmegetme bread and dripings and then macc says that is wicked...proppa change the scene innit boy wonder....these licks will change your life mate dj fracture said that propper heavyheavyheavyHEAVYHEAVY these licks are proppa choppage and this is yeah but no but drumfunk and amen think break this is wicked I AM WICKED me an equniox just chillin...smokin ghuy seen is this wicked am i wicked getmegetmegetme HEAVY blupblupblupHEAVY ROFL more drums and yeah but no but this is cut like a butcher sweet like vimto bread and dripings mancmancmanc and then hypey said bimma is blupblupblup and then me and my boys did BARE ecki and then we were raving yeah but no but head nodders...drugs are wank am i wicked this is wicked subverts bare heads innit ghuy then chris inperspectiuve says OI OI bimmer rim rim rimmer dim dim dimmmer blup blup blup
















AYO!
WHAT THE FUCK YOU WHITE BOYS CHATTIN??
Now my dick's on hard ya know what I'm thinkin'
Took tha panties off and the pussy wasn't stinkin'
Pulled off my draws and we started to begin
Now tha pussy's wet so my dick slides in
I think I have a good idea of who it really is
[Insert signature here]
i
know
who it is
statto Wrote:i

know

who it is
doa'ism
:scrupt: :scropt:
The sig might give it away, but I still am not sure