OUT NOW: VARIOUS ARTISTS - OFF TOPIC EP (PCMS054) [PINECONE MOONSHINE]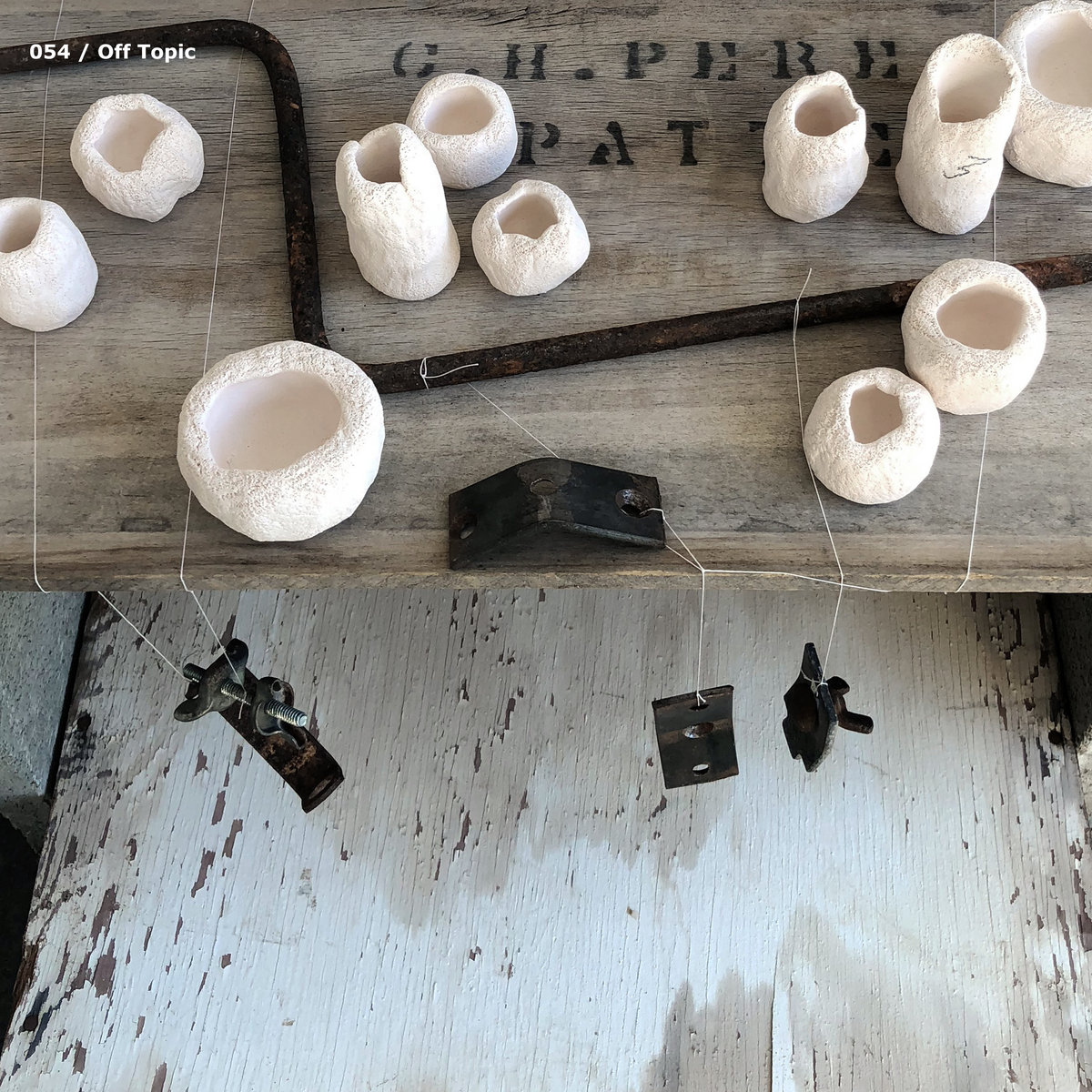 1. K-Chaos - Off Topic     
2. Kodiak Tension - Rival 
3. Metro - E1 2 
4. Eschaton - The Illusionist 
5. Jegbee - Mons Smaragdus 
6. K-Chaos - Drama 
For the Off Topic EP, I wanted to collect tracks that reminded me of Techstep from the early raw sound to the more synthetic sound of later Techstep. The opening track by K-Chaos features a slowly building progression based around a droning trumpet lead. The lopping drum break and pulsing bassline samples are bright, distorted, and gritty. 
Kodiak Tension is a newcomer to PCMS with the track Rival. Rival's tone is a bit serious with fast and hectic drums on top of an aggressive bassline. The main rhythm is broken up by edits and the second half layers in more percussion sounds. 
Metro's E1 2 starts with funk samples and a pleasant harmony. The harmony stops before a steppy rhythm takes over. The percussion is made up of various sound effects and snippets of funk records. As the harmony comes back in the lead sound fades out. After a break, it is back to the business of percussion and bass sounds. 
The Illusionist comes from Omni Music's Eschaton. The catching bassline and Eschaton's distinct layered drum sounds keep the track's pace fast. Piano and wailing pads set a contrasting vibe to the upbeatness. 
Jegbee's first contribution to PCMS, Mons Smaragdus, uses synthetic percussion in a two-step pattern. Odd sound effects and melodic, percussive sounds make this track unique. The lead pad is constant: fading in and out with a rough timbre. 
K-Chaos also closes out the EP. Drama takes an ambient approach to the arrangement. The drums are loud and rolling on top of drones and a sparse double bass. There are frequent breaks in percussion and the track seems to flow with rises and lulls. 
credits
released June 29, 2018 
Mastered by Macc. 
Artwork by Scratch and Line.
https://pineconemoonshine.bandcamp.com/a...-off-topic
https://www.beatport.com/release/off-topic/2328090
https://www.junodownload.com/products/k-...822590-02/
https://www.amazon.com/gp/product/B07F19...s_sp_ps_dp
https://itunes.apple.com/jp/album/drama/...1403344632
.